Elvis Night on 7th September a Great Success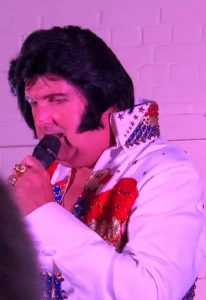 What a fantastic night, the feedback from those that attended on 7th September 2018 was very positive with Elvis not only providing some great Elvis entertainment but the comedy element was just brilliant.
Abig thank you to the generosity of everyone with a very successful auction. Thank you to our own bar staff ( Sarah, Grace, Harry and Ali ) which helped also generate extra funds by managing the bar ourselves. We believe from initial calculations we have raised £1967.00 👍⚽️👍
We will now talk to our local schools as to which projects we can help support with these proceeds. As soon as these projects are released we will provide an update.
Thank you again, Andy Quigley.